GPS Rental - Make the Right Choices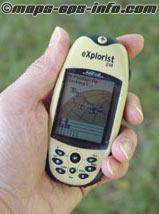 If you have ridden in a car with someone who has just bought a new GPS navigation system you will recognize the tendency that many people have to use it all the time, even when driving a route that they have driven a thousand times.
(Browse all the other GPS articles and features.)
The truth is, there are some cases where buying a GPS system is not the most productive use of your money. If the majority of your driving is along familiar routes that you know like the back of your hand, there is even some sense in suggesting that you would be distracted by having a disembodied voice tell you where you should be turning. That is only part of the story. There is now the option of GPS rental for those who do not feel that buying one would be a productive use of their funds.
Sometimes you will want - or need - to go somewhere else, whether through necessity or just for a holiday. If you are budgeting to spend as little as you can on the journey, spending what it takes to buy a new system can really put a fly in the ointment - particularly given that you will not be using it again once you are back home. It was only a matter of time until someone realised the solution to this conundrum, and now it is here - GPS rental gives you another option when you feel pressured to own one.
It makes perfect sense. If you mostly drive the same routes then you are not really getting value for money when you buy a GPS unit. That in fact is why you see people using the satellite navigation system even for familiar routes. They know the way, but they have bought the unit, so they do not want to have wasted their money and they act as if it is an indispensable part of their navigational plans. By renting a system you can have the best of both worlds. You will not have to pay out for an expensive new model, but you will have the reassuring presence of a tool that knows where you need to go and how you can get there.
The Internet is filling up with different companies who offer this as a service. Ideal for anyone who occasionally has to go away at short notice, they allow you to get the newest models without having to lay your hands on the full price to buy them. Not only do the latest models give directions between addresses, but they will also point out the nearest ATM or gas station for those times when you really do feel as though you are lost. For people who need to use rental cars frequently a GPS rental service removes a lot of the worrying about whether the rental company will have a vehicle available with a GPS system ready-fitted.
To rent a GPS system, you are best served by visiting sites like www.zintech.co.uk, www.durhamgps.com and www.rentcell.com, signing up and following their simple systematic process. Let them know when your trip is, where it is to, and complete the form with your details. They will then send you the system by courier mail in time for your trip. When you have returned safely, all you need to do is re-package the gadget and take it to your nearest branch of whichever courier company has been used.
The whole process can cost as little as $25 a day. In many cases, a deposit will be required, but if you use the right company, all they will do is "pre-authorise" your payment card - meaning that the deposit does not leave your bank account if you return the device on time. This is handy, as the deposit may be the full cost of buying a GPS device - just in case you were thinking of not returning the device when you finish with it.
GPS systems are not just for motorised transport, of course. If you are a keen hiker of golfer, a GPS can help you judge distances and prevent you from getting lost. A hand-held system is the best model for these purposes - these are available from sources such as www.lowergear.com and can be very reasonably priced - a model made by Garmin, one of the world's premier GPS service providers, will cost you as little as $25 for three days. Being highly customisable, all you then need to do is program in the information you will be relying on later. This beats carrying a map around everywhere.
See related information at Handheld GPS and
Browse all the other GPS articles and features.
---