Map of North Carolina: A Source for All Kinds
of Maps of North Carolina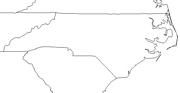 Click for printable map of North Carolina
(Browse all the other World Maps.)
Map of North Carolina links to other maps
Downloadable
For free and purchase
North Carolina Of Interest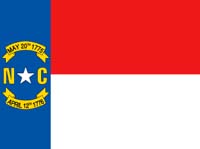 Between 1540 and 1570 several Spanish explorers explored portions of North Carolina. An expedition under the leadership of John White established a colony on Roanoke Island in 1587. In 1729 North Carolina became a royal colony, and entered the Union the first time in 1789. Due to the Civil War, North Carolina seceded in 1861 and then was readmitted in 1868.
The first English colony in America was located on Roanoke Island and the first English child born in America was born here. North Carolina is home to the highest point east of the Mississippi River and the the tallest dam in Eastern U. S. On the Outer Banks was the first successful powered flight and the largest lighthouse moved due to beach erosion.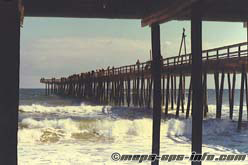 North Carolina is the nation's largest textile, furniture, tobacco, and brick producer. Paper, metalworking, and chemicals are also important industries. The chief agricultural products are vegetable crops, cotton, hay, and peanuts. The state is the country's leading producer of the minerals mica and lithium.
Visitors spend more than $1 billion annually, making tourism an important part of the economy. Sports include skiing at mountain resorts, both fresh- and salt-water fishing, year-round golfing, and hunting.
The beaches and wildlife areas of the Outer Banks, the Wright Brothers National Memorial at Kitty Hawk, the Great Smoky Mountains, and the Biltmore Estate near Asheville are among the major attractions. Also popular are the Blue Ridge National Parkway, Carl Sandburg's home near Hendersonville, the Guilford Courthouse and Moores Creek National Military Parks, and the Old Salem Restoration in Winston-Salem.
See related information at United States Maps
Browse all the other World Maps.
---