Used GPS: How to Save Money Wisely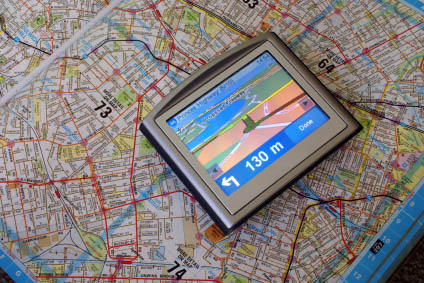 Depending on the type of GPS device you want to purchase, you might consider buying a used GPS (or a refurbished unit) to economize. The amount and types of accessories included with the GPS will also influence prices for these devices, which usually range from $80 up to $1000.
Difference between Refurbished and Used GPS Units
Essentially, any digital device that has been refurbished means that it has been rebuilt to its original "factory" condition, usually by the orginal manufacturer. When purchasing a factory refurbished GPS device, the buyer receives a product quite similar to a brand new product.
However, buying a pre-owned GPS means it is not like new and may even contain old data from the previous owner's inquiries. People selling old GPS units are generally doing so because they have purchased a more recent model and no longer need the old one.
Where to Find Pre-Owned GPS Units
Any number of avenues exists where you might pick up a gently-used GPS:
Ebay
Pawn Shops
Craigslist
Amazon.com
Garage sales and flea markets
Online resellers
Be aware that if you are selling one of your used GPS devices, you should delete map data showing where you have been, as well as other personal information that someone could unlawfully use.
Making an Informed Purchase
Because of the technical complexity involved with constructing a GPS device, consumers purchasing a used item should consider all facets of the unit. Older GPS units in particular may not be equipped to accommodate the amount of memory needed to satisfy your needs. In addition, the majority of older units are not upgradeable to expand memory capacity. However, new GPS devices already include features which allow upgrades and enhancement of memory storage.
Another problem with purchasing used GPS devices is that manufacturers of lesser-known GPS brands tend to go out of business after a few years of competing with names like TomTom or Garmin. As a result, this effectively limits your ability to perform any kind of improvement on an older GPS unit.
Prior to purchasing a used GPS device, you might think about consulting a GPS dealer who can tell you whether the unit's manufacturer still provides upgrading services. Further, the dealer can inspect the unit and determine if it contains usage and memory components suitable for your plans. You might also contact the manufacturer to ask how long they plan to continue generating data base information, since a third party and not the manufacturer produces this information.
Another aspect of buying used GPS devices that many people don't consider is that some states enforce local laws concerning where you are allowed to mount a GPS in your vehicle. In Minnesota for example, vehicle laws state that it is illegal to install a device such as a GPS on the windshield. California does allow windshield installation but additionally enforces laws regarding placement of units.
A plastic disk is usually included when you purchase a new GPS that attaches to the car's dashboard. Before buying a used GPS on Ebay or Amazon, ask the seller if the dashboard attachment is included in the deal.
Other conditions to consider when buying a used GPA include:
Interface friendliness - do you find it hard to navigate?
Do you need a vehicle GPS or a portable GPS? Do you want one for driving as well as outdoor activities?
Screen size - too small, too large or just right for you?
Do you want an mp3 player incorporated in the design? Bluetooth? Foreign language option? Voice driving directions?
Does the exterior of the unit appear scratched?
The number of channels contained in a GPS device can often tell you how old it is. New GPS units provide 12 parallel channels that expedite satellite signal reception. Older GPS units generally possess fewer than 12 channels, potentially causing slower and occasionally inaccurate transmission of information from orbiting satellites.
Price Difference between New and Used GPS Units
Frequently, the price difference between a new and used GPS is negligible considering the problems you may encounter with used, digitally complex items.
For example, at the time of this writing a seller on Amazon is offering a used Garmin GPSMAP 60CSx Handheld Navigator for $325. However, the same GPS unit is selling new for $349. Although the seller provides a detailed description of the unit's accessories and abilities, no information regarding previous usage is given. With only a $25 difference in price, purchasing a new GPS over an old one may represent a more informed decision.
Buying Used GPS Units on Ebay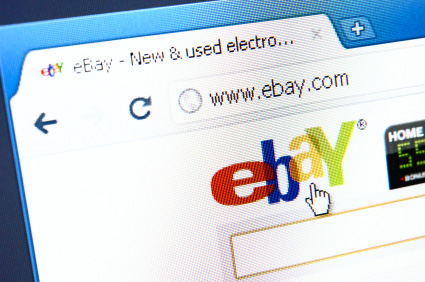 Your chances of finding a used GPS offering the components and capabilities you want on Ebay is good simply because millions of people are selling every type of item imaginable on this site. However, do not be fooled by a low price; this is probably the starting bid and it will no doubt continue to rise as the bidding nears the end.
Tips for buying a used GPS on Ebay include:
Read the description of the GPS more than once. Make note of all details regarding specifications, usage background and anything that sounds suspect to you
Don't hesitate to email the seller if you have questions
Always check feedback ratings given to the seller by other buyers. Anything less than a 95 percent needs further investigation
If the unit is one that you really want, consider the chance to "buy it now" rather than wait for the bidding to end. However, not all items will have this choice.
Compare prices on Ebay with those on Amazon or other websites selling used GPS devices.
Buying GPS Units at Pawn Shops
If you are on a tight budget but really need or want a GPS device, your first inclination may be to check the local pawnshops for a good bargain. Frequently, you can find good deals on just about anything at pawnshops. However, if you purchase a GPS from a pawn store, be aware that you won't receive any kind of warranty, which is something you may receive when purchasing used GPS units from Amazon or Ebay.
When buying from pawnshops, remember that you can always negotiate with the owner regarding the price, especially if you notice several other GPS units available for purchase. Indicate that you are paying cash for the GPS as well. Cash speaks louder than checks or credit cards at pawnshops. Also, read the sales ticket before deciding to buy a GPS at a pawn store. Look for the shop's rules concerning guarantees and return policies so you know what your options are if the used GPS is defective or beyond repair.
While most people treat GPS units with care, you really do not know if the previous owner of the one you are considering buying has taken care of it or left in an undesirable condition that may cause technical problems in the near future. Therefore, you should always heed the advice that comes with buying any used items, including used GPS units — caveat emptor.
Sources:
http://www.switched.com/2008/03/06/selling-your-old-gps-device-be-careful-it-might-still-have-y/
http://reviews.cnet.com/car-gps-navigation/garmin-nuvi-3790t/4505-3430_7-34079084.html?tag=rb_content;contentBody#reviewPage1
http://www.csa.com/discoveryguides/gpscars/overview.php
http://electronics.howstuffworks.com/gadgets/automotive/gps-system-wrong-direction.htm
http://www.gps.gov/support/user/
Browse all the other GPS articles and features.
---