Map of Illinois: A Source for All Kinds
of Maps of Illinois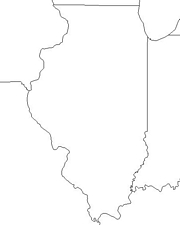 Click for printable map of Illinois
(Browse all the other World Maps.)
Map of Illinois links to other maps
Downloadable
Blank Outline Map - A printer-friendly document.
Roads - You can zoom in and print your own maps at a large scale.
Shaded Relief - Can be printed at two different zoom levels (click on the map to zoom).
For purchase
Illinois Of Interest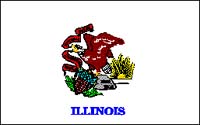 The first Europeans to explore Illinois were Louis Jolliet and Father Jacques Marquette in 1673. The French surrendered the area in 1765 and the British ruled until 1778. The Territory of Illinois was created in 1809 and it became a state in 1818.
The broad flat lands were produced by glaciers, which leveled ridges and filled valleys over the northern two-thirds of the state. The fertile prairies are drained by more than 263 rivers, most of which flow to the Mississippi and Ohio system. The Illinois is the largest river within the state.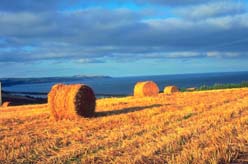 Illinois had the first skyscraper and currently, the nation's tallest building, the Sears Tower, is in Chicago. Chicago is one of the busiest railroad centers in the U.S. and one of the busiest airports is here also. Illinois is strong in mail order sales and exports.
It is among the top states in the production of corn and soybeans. Cattle and hogs are also principal sources of agricultural income. Other main crops include wheat, hay, and sorghum. Minerals produced here are coal, fluorspar, and oil; Illinois ranks high among the states in the production of coal.
See related information at United States Maps
Browse all the other World Maps.
---