Map of Tennessee: A Source for All Kinds
of Maps of Tennessee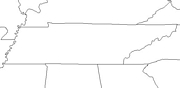 Click for printable map of Tennessee
(Browse all the other World Maps.)
Map of Tennessee links to other maps
Downloadable
For purchase
Tennessee Of Interest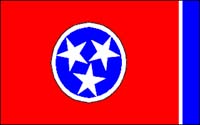 Spanish explorer Hernando de Soto first visited the area in 1540, and the area would later be claimed by both England and France. Great Britain obtained the area after the French and Indian Wars in 1763. In 1790 Congress organized the territory south of the Ohio River, and Tennessee became a state in 1796.
The state has three clearly defined regions: East, Middle, and West. West Tennessee is where most of the state's cotton is grown. Its rich soil lies between the Tennessee and the Mississippi rivers. Middle Tennessee is bordered by the Tennessee River on each side. It runs SW through East Tennessee into Alabama, looping back up into West Tennessee and is the only river in the U.S. to cross a state twice. This area is well-known for its fine horses such as the Tennessee walking horse.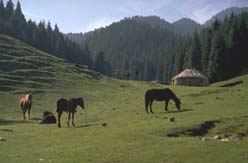 In East Tennessee are the Great Smoky Mountains, the Cumberland Plateau, and narrow river valleys. Gently rolling and forested foothills make for good livestock raising and dairy farming conditions. The challenges of hard winters usually are found only the most mountainous parts of East Tennessee. Average rainfall ranges from 40 to 50 in. annually and the climate ranges from humid subtropical in the south to temperate in the north.
The Lost Sea is the largest underground lake in the United States and Tennessee has over 3500 known caves. The Great Smoky Mountains National Park is the most visited national park in the United States and Elvis Presley's home, Graceland, is the second most visited house in the country. The nation's oldest African-American architectural firm as well as the nation's oldest African-American financial institution are located in Nashville.
See related information at United States Maps
Browse all the other World Maps.
---