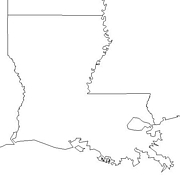 Click for printable map of Louisiana
(Browse all the other World Maps.)
Map of Louisiana links to other maps
Downloadable
Blank Outline Map – A printer-friendly document.
Roads – You can zoom in and print your own maps at a large scale.
Shaded Relief – Can be printed at two different zoom levels (click on the map to zoom).
For purchase
Louisiana Of Interest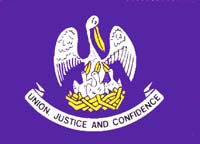 In 1519, Alonso Alvarez de Pineda led an expedition along the northern shore of the Gulf of Mexico and discovered the mouth of the Mississippi River. In 1682, the French explorer Sieur de La Salle took possession of the region we now know as Louisiana and named it for the reigning monarch of France, Louis XIV. After having had control since 1769, Spain officially returned the Louisiana territory West of the Mississippi to France in 1800. The U. S. bought a large area of land in 1803 which included Louisiana and it became a state in 1812.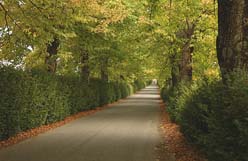 Much of Louisiana lies in two plains; the Mississippi alluvial plain and the Gulf coastal plain. Its highest point is only 535 feet above sea level. The coastal area contains marshes and fertile delta lands. The inland areas are mostly prairies and rolling pine hills. There are oxbow lakes made from the Mississippi River taking shortcuts, lagoons such as Lake Ponchartrain, and other lakes where slow-moving streams are dammed. Some of the state's lakes have been developed as resort areas, and there is excellent hunting and fishing throughout much of the territory.
Louisiana is one of the nation's largest producers of cotton, sugarcane, and rice. The biggest land-based industry in the state is forestry, with an economic impact from paper-making and wood producrs greater than all other crops combined. The largest salt mine in the U. S. is in Louisiana and the state ranks second in the nation in oil production.
See related information at United States Maps
Browse all the other World Maps.